Equipped with Apple Push Notification service
(APNs) and Google Cloud Messaging (GCM),
COMEON KANMON allows you to enjoy receiving
sightseeing information on the Kanmon area in a
fun way as if you are playing a game!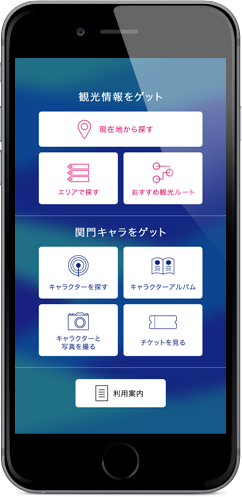 Receive automatic delivery of sightseeing information!
All you have to do is activate your mobile device's GPS system and APNs or GCM, and walk around.
Information about sightseeing spots nearby will automatically be delivered to your device.
"Search by area" and "Search by current location" options are of course also available.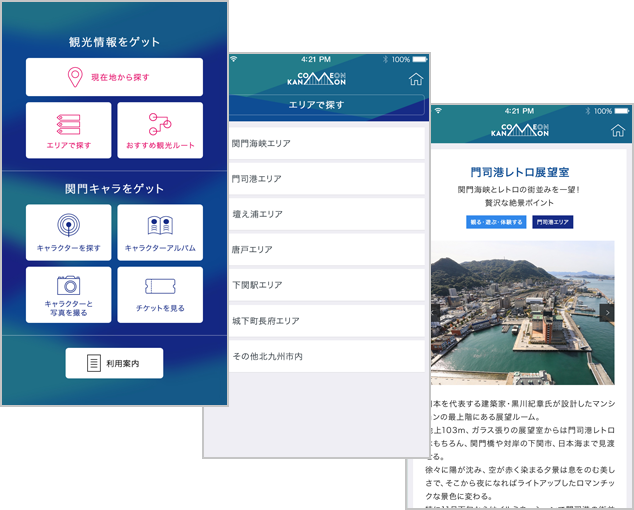 Capture Kanmon characters and
take your very own souvenir photos with them!
Kanmon characters appear as you walk around the Kanmon area.
Capture these characters to take photos with them in sceneries of your choice.
Collect as many of them as you can to win a prize!