【KITAKYUSHU CITY × Hello Kitty】
You can find Hello Kitty travelling at 31 spots in Kitakyushu City.
Don't forget to get AR snapshots of Hello Kitty!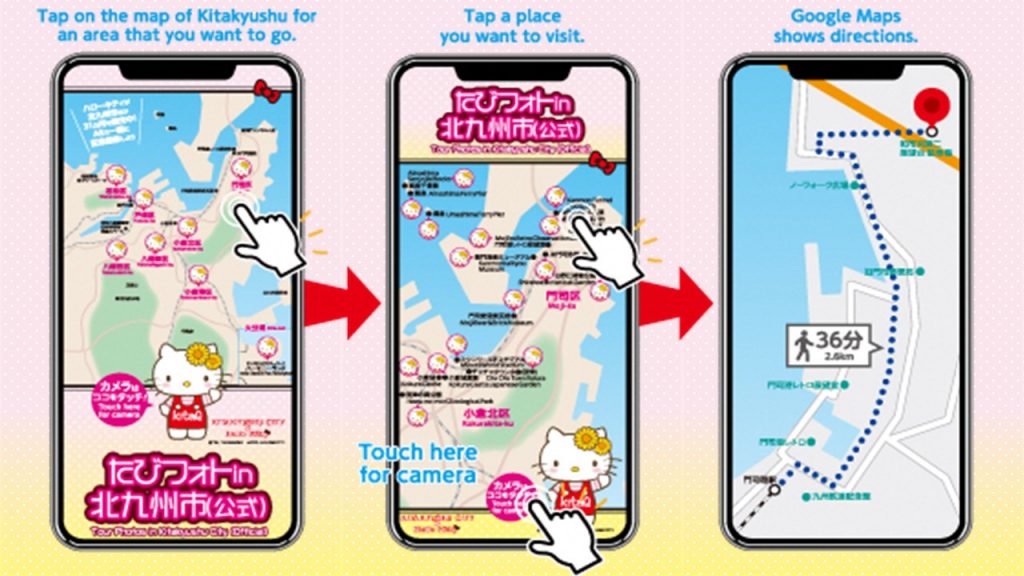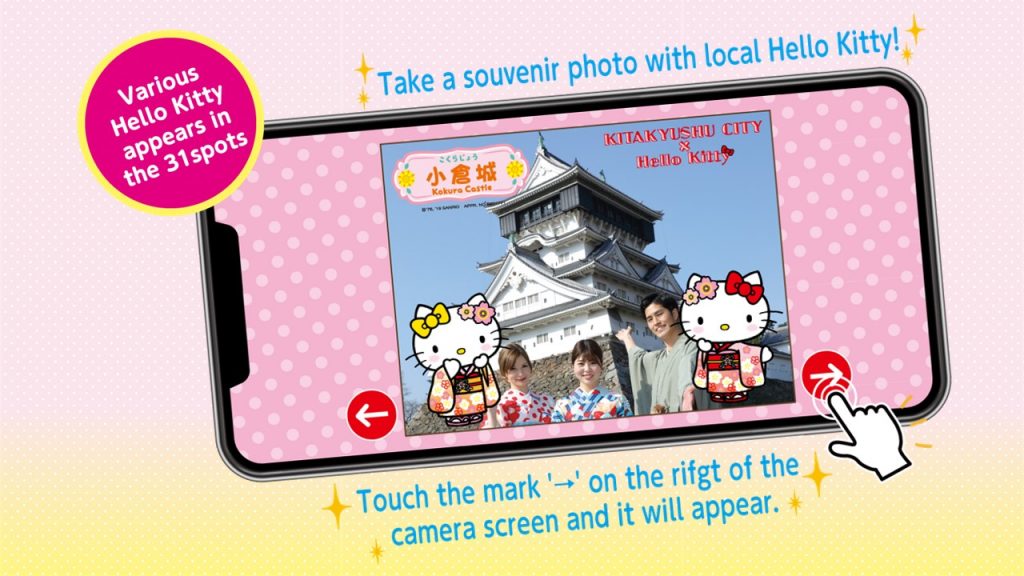 【Notes!】
 ・Please turn ON your GPS to enable your current location.
 ・You will be notified if there is any Hello Kitty characters at the particular spot.
        Just press the displayed buttons to choose your favorite character and then you are ready to get a snapshot.
 ・Also make sure you have set your smartphone to allow the taken photos be saved into it.
 ・Please also be aware that the GPS reception may take some time depending on the device types,current locations(inside the buildings) or time.
        In such cases,move to an open area or wait for some time before trying again. 
★Various Hello Kitty appears in the 31 spots★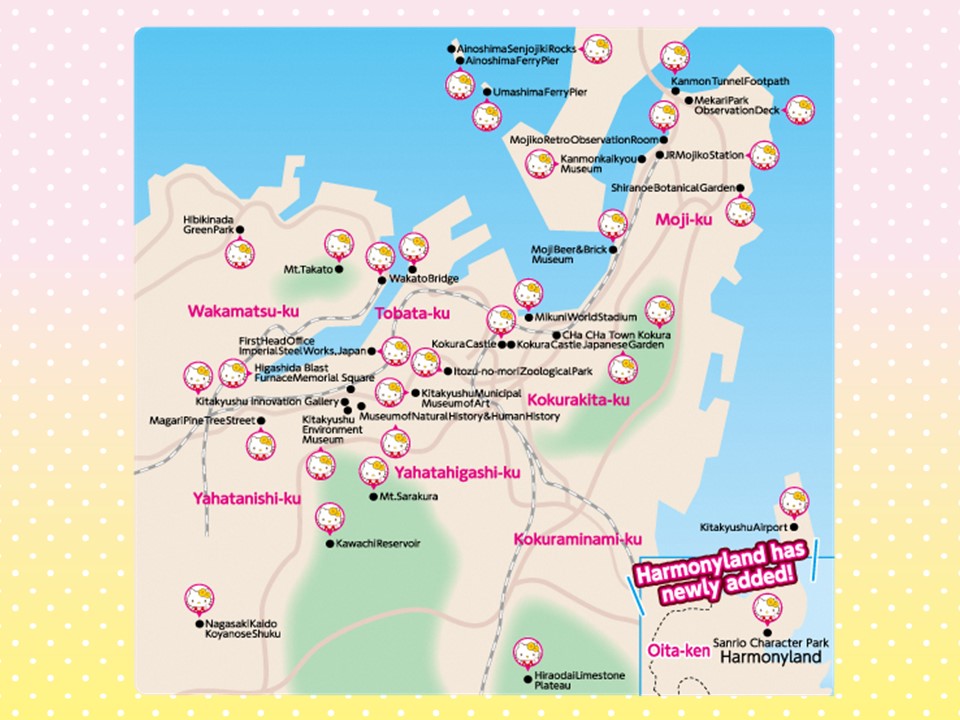 【Moji-ku】
●Mojiko Retro Observation Room
【Kokurakita-ku】
●Kokura Castle Japanese Garden
●Itozu-no-mori Zoological Park
【Kokuraminami-ku】
【Wakamatsu-ku】
【Tobata-ku】
●Kitakyushu Municipal Museum of Art
【Yahatahigashi-ku】
●Museum of Natural History & Human History
●First Head Office Imperial Steel Works,Japan
●Kitakyushu Environment Museum
●Kitakyushu innovation Gallery
【Yahatanishi-ku】
●Nagasaki Kaido Koyanose Shuku
【Oita-ken】
●Sanrio Character Park
Harmonyland
★Download★

https://apps.apple.com/jp/app/id1482588855

https://play.google.com/store/apps/details?id=com.receptorinc.hkk48
HELLO KITTY ©1976,2019 SANRIO CO.,LTD. APPROVAL NO.G602212